REAL ESTATE LITIGATION
In both the commercial and residential real estate sectors, parties often have differing views as to their rights to a particular property. These differing views can lead to disputes requiring the assistance of counsel. In our Real Estate Litigation practice, we assist our clients in resolving these disputes.
We represent property owners, landlords, commercial tenants, and investors, among others, to ensure that their respective property interests are protected, and their economic interests are served.
To that end, we counsel clients to allow them to minimize their real estate related risks in connection with both routine and non-routine real estate matters. We work with clients to assess the strengths and weaknesses of their real estate issues and, in this fashion, we minimize the uncertainty associated with litigation. If our clients' issues cannot be resolved through communication and negotiation, our experience enables us to use the most cost-effective and appropriate dispute resolution mechanism to achieve a successful outcome for our clients.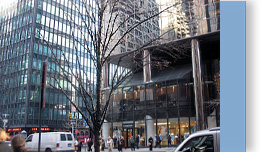 Some examples of matters we handle in our Real Estate Litigation practice are:
Represented a commercial tenant in an action brought by the landlord to reform a long-term lease

Negotiated a favorable settlement for the owners of a brownstone whose property was damaged during a neighbor's construction

Obtained a temporary restraining order to protect a property owner whose building was damaged – and was in danger of further damage – caused by large-scale construction on an adjoining lot

Represented a housing corporation in a nuisance/trespass action resulting from the rupture of a sewage line under an adjoining property

Represented numerous cooperative apartment corporations in connection with disputes with, and litigation involving, shareholders

Assisted owners of a cooperative apartment in a dispute against a coop board relating to the use of the terraces adjoining our clients' apartment